In this piece, we will examine the major literature associated with Sexaholics Anonymous. The focus will be on the foundational "White Book", which is the major text of the fellowshipThis refers to the members of AA and the bonds of support between them. It is this fellowship that allows addicts to share their stories and accept each other in a world that is not always understanding. More. The other important literature will also be examined. It is important to note that SA also uses some of the basic AA literature and recommends that members use those resources as well. For a full list of all SA approved literature12-step fellowships have periodical meetings, usually annually, where they discuss organizational business including appropriate literature. New literature must be approved by the governing body before it can be used in meetings. Indeed, mentioning other literature in meetings is not allowed. More, see: https://www.sa.org/w/wp-content/uploads/approvedlit.pdf
The "White Book"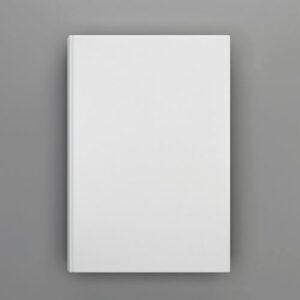 The foundational text of Sexaholics Anonymous is so named because the cover is completely white, with no identifying marks whatsoever. It sets out to apply the principles of Alcoholics Anonymous to the experience of sexaholics. It is divided into three distinct sections:
This section describes what lust addiction is and how it manifests into the peculiar dynamic of sex addiction. It unpacks the process by which the sexaholic tries to find in lust, what is lacking in themselves, leading to ever more disruptive acting out. The result of this, as the book describes, is the addictAn individual with an unhealthy dependence on a substance or behavior. An individual remains an addict even years into recovery and must therefore remain active in recovery. Read more about drug & alcohol addiction & withdrawal at Withdrawal Info. More loses loved ones, careers, and ultimately, themselves.
The "White Book" offers a 12-step path away from addiction and towards a rich and spiritual recoveryThe process by which addicts attempt to break the hold a certain substance or behavior has on their lives. This can refer to participation in a wide variety of methods. What they all have in common, is a sense that life is improving and the addict is regaining control. More. This involves strict sexual "sobrietyIn 12-step programs, an individual is sober when they are no longer partaking in the behavior or substance to which they are addicted and living a better life following the program. Both are necessary to achieve sobriety. More" including no sex with self or outside of marriage. The 12-steps allow the addict to go from simply not acting out to a fulfilling life of sobriety. As the book explains, the 12-steps of SA and the support of the group provide a haven in which lust can be managed and ultimately overcome.
The Fellowship of Sobriety.
This section provides the practical outline needed to start and maintain Sexaholics Anonymous groups. The "White Book" advises how to run groups free of interference and without allowing egos or struggles for power circumvent the purposes of helping addicts in need. In this, the book always follows the guideline of putting "principles before personalities."
The appendixes of the book include the readings which are often read out loud in meetings.
Step into Action
The stepsThe term "12 steps" refers to the core principles of the approach to addiction exemplified by Alcoholics Anonymous and other similar groups. The 12 steps are a set of guidelines designed to help individuals overcome addiction and rebuild their lives. They were created by the founders of Alcoholics A... More involved in recovery from addiction can seem both abstract and daunting to newcomers. Therefore, the book Step into Action serves an important function, particularly for those working the steps for the first time. It delves deeper into the 12-steps as they apply to sexaholics and outlines the necessary work in a more approachable and concrete manner. Whereas the "White Book" gives a brief outline of what happens in each step, Step into Action adds to those outlines by adding useful personal stories on how members have handled each step.
Perhaps most useful of all, is the section at the end of every step which gives very practical measures which make up a holistic approach to making the most out of the specific steps. These include questions to answer in writing and specific actions that facilitate spiritual growth through working the steps. The book renders work on the steps more achievable and accessible.
Recovery Continues
This book is designed for former addicts who have completed the 12-steps and are enjoying life in recovery but wish to avoid complacency and relapseThe act of returning to the harmful behavior associated with addiction after or during a process of recovery. This often involves a return to general destructive patterns of behavior. More. Though the sexaholic is now sober and on a better spiritual path, temptations remain. Each chapter contains a personal story from a recovering addictThis refers to any individual currently making strides towards overcoming their addiction to alcohol or any other substance or harmful behavior. In many 12-step programs, an individual is considered an addict for the rest of their lives. Some approaches believe this moniker can be harmful to long-te... More which sheds light on thought patterns and factors which can lead those who have completed the 12-steps astray.
Some of the chapters in the book include a look at the connection between lust and resentment or dependency. Another chapter examines the challenges of avoiding masturbation, and there is a useful section on self-awareness and sexual dreams. Each story explains how recovering addicts have overcome these obstacles and continued down a road of sobriety to spiritual regeneration and growth.
Essay
Essay is the monthly newsletter of the fellowship, which mostly consists of pieces written by members. The fellowship describes it as "our meeting in print and presents the experience, strength, and hope of our SA members." Through the contribution of members, it is a reminder that the fellowship is a living and breathing organism and there are many individual paths to recovery and spiritual awakening.
Member Stories 2007
The book contains 35 personal stories from SA members. Each story creates an arc, starting with the suffering which brought them into the programThis refers to any official course of treatment for addiction. This could be anything from in-patient facilities, to 12-step programs to harm-reduction programs. More. They go on to describe their individual experiences discovering the program and their early experiences within the fellowship. Finally, they explain which program tools ultimately aided their recovery and helped to sustain it over time. As the stories include a wide array of members with very different stories and experiences, any recovering sexaholic should be able to find at least some of these narratives relatable.
Unwanted: How Sexual Brokenness Reveals Our Way to Healing
Though not official SA literature, this is a highly important resource used by many SA members. It unpacks the mechanisms behind the addict's impulses and destructive sexual behavior. The book is based on extensive research into 3,800 sex and lust addicts and their struggles. The book calls on addicts to delve into the traumas and wounds which motivate lust and the destructive acting out which it leads to.
SA to the Newcomer
In many ways, the most important piece of literature offered by SA is its pamphlet to the newcomerAn individual attending a 12-step meeting for the first time. In most cases, they meet with a veteran member first. More. It includes a message welcoming the prospective memberAn individual who attends 12-step program meetings and has the desire to overcome addiction. More into the fellowship and gives a first overview of the steps and traditions of SA. It also gives answers to questions likely to be at the forefront for any incoming member of the fellowship. These include, what is sobriety? How can I tell if I'm addicted? How do I join? This small pamphlet goes a long way towards the main purpose of the fellowship, which is to aid those still suffering from an addiction to lust.
There is a wide variety of SA literature, designed to support recovery and in different way, remind those suffering and working on recovery that they are not alone.